At the most recent village council meeting municipal officials announced a multi-year, inter-local agreement with the Reedy Creek Improvement District that is scheduled to commence April 1, 2023.
"For years the village has been cleaning up other people's messes," said Islamorada Mayor Buddy Pinder. "Our residents are tired of looking at deserted parking lots and those hideous barriers at the Fills. Reedy Creek has a long, successful track record of developing large swaths of land in central Florida, so this should be a perfect marriage."
Pinder said Village staff identified the old Silver Spice parcel and the Fills as the first phases to be reimagined by Reedy Creek planners.
The idea to construct a more "family friendly" village first came up last year when then-Vice Mayor Henry Rosenthal proposed installing a Ferris wheel at the old Silver and Spice property last year.
"Mr. Rosenthal's proposal served as the inspiration," said Brook Tittlebaum, Reedy Creek's Director of Development. "As our team winds down on current projects around Disney we were looking for new opportunities."
According to documents obtained by Keys Weekly, the Silver Spice property will have a giant Ferris wheel, cotton candy stand and a collapsible stage suitable for magic shows, concerts and wet t-shirt contests.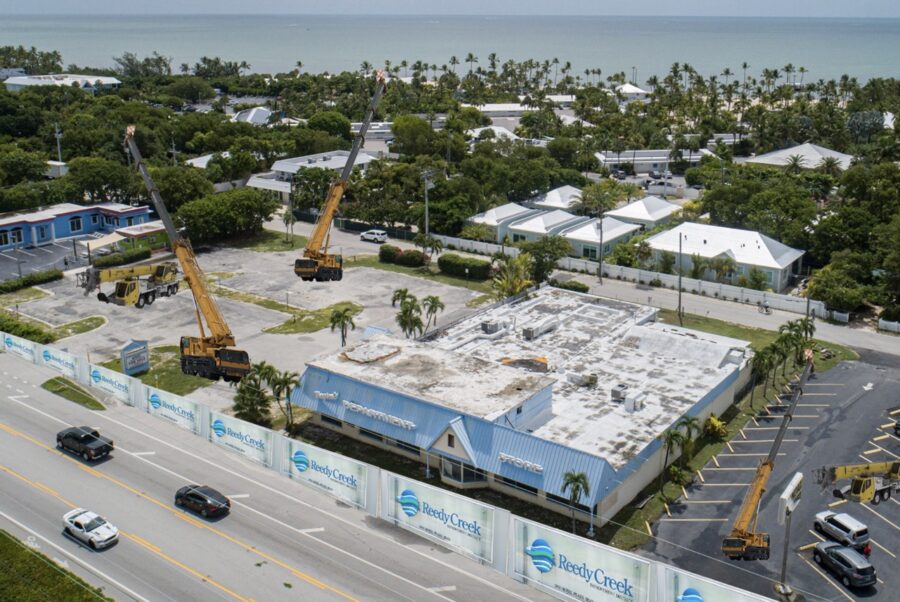 "We are excited to bring the same magic, wonderment and crowds of Disney World to the Village of Islamorada," Tittlebaum added.
He added that the Fills, a stretch of oceanfront highway between MM 77 and MM 79 is currently in the design phase.
"We have completed our market research and group testing and determined that the Fills has the potential to become one of the most popular attractions in the Florida Keys," he said.
Preliminary design elements create a linear park that includes a boardwalk complete with retail, restaurants, restrooms and water sports. Parking will be located in Lower Matecumbe and elsewhere.
To alleviate traffic concerns, the village is contracting with Freebee in order to provide a six-person shuttle between Papa Joe's and Robbie's.
A loophole in the comprehensive plan allowed the council to sign the deal without seeking any construction is expected to commence soon.