Oct. 21 was a day to remember for the girls and coaches of the Sugarloaf Middle School varsity volleyball team, as the Sharks defeated longtime rival and perennial tournament winner Basilica School in the 2023 Conch Cup.
"We wanted to win this tournament so badly," said assistant coach Jerry Harbin. "Basilica wins this tournament every year, so we really wanted to come home with a victory."
The varsity Lady Sharks began the day playing Key Largo School, defeating the Tornadoes in a 2-0 match. Next up was a match against Horace O'Bryant School. The Sharks also beat the Buccaneers 2-0. Feeling confident from their previous matches, Sugarloaf set out to play the Basilica School but the Lady Sharks didn't start off so well, dropping their first set of the tournament.
"Coach Jerry and I had a heart-to-heart with (the team) after that first loss," said head coach Jen Alexander. "We knew they had to get their heads on straight if they wanted to pull it off."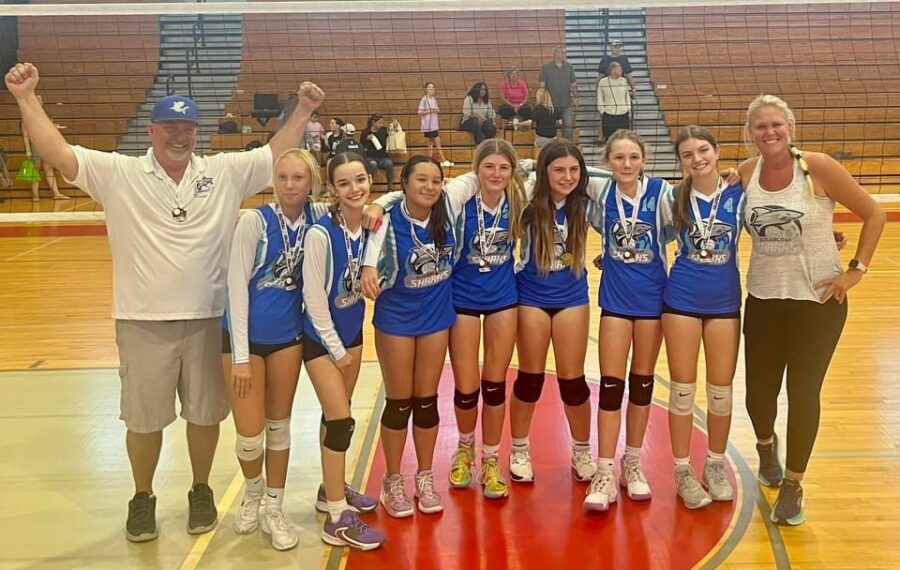 The second set began and the Sharks emerged victorious, tying the score 1-1 and forcing a 15-point final set – in tournament play, normal sets are played to 25 points. A back-and-forth affair came down to a 15-15 tie, with one team needing to pull ahead by two points. Basilica scored to go up 16-15, followed by an answer from the Sharks to tie the set 16-16. Starting with a serve from eighth grader Mavis Bishop, the Sharks took a 17-16 lead, with the final point for Sugarloaf coming off an aced serve from Bishop to put the Sharks ahead for good, 18-16.
"My heart was racing during that last game," said Alexander, who said there "wasn't a dry eye on the court" after the win. "I kept trying to inspire them during each time out, letting them know they could do it if they really wanted it badly enough. I am so proud of each and every one of them, and I love coaching them so much."